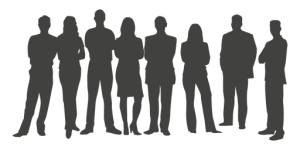 In order to provide you with quality and comprehensive services, we are creating a network of experts, consultants and advisors (especially for companies and startups).
INOVIA experts for you
Business consultant
Your personal advisor, available at any time. Together with you, he identifies potentials for development and growth projects in your company. It will provide experts for their implementation.
Senior expert
Senior expert with experience in development management, production, processes, finance, marketing, digitization or HR. A coach and mentor open to partner cooperation who helps implement your growth projects.
Grant advisor
It identifies the available resources for the implementation of the growth project and helps you with the preparation of the grant application, financial management and monitoring of the grant.
---
Are you interested in becoming an INOVIA expert?
If you are interested in cooperation with the INOVIA Innovation Centre, the procedure is simple.
Just fill out the contact form and we will answer you soon.
---